Neal & Steve became friends through their work at HP before founding AC.

Learn more about where their friendship led them.
Where it all began…

We asked Neal Andrews and Steve Cooper about how they met since they have been friends for so long. It's interesting that some of the most meaningful and lasting friendships often start in very common ways.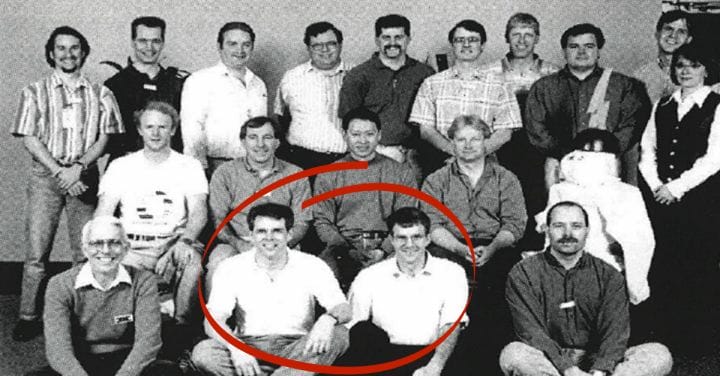 "Many years ago, Neal and I met working as design engineers for HP in McMinnville, Oregon. We were both assigned to the same project designing the next generation defibrillator. We were relatively new to the company, or at least to the Cardiology Products Division, so we were a bit intimidated by the design challenge and prospect of improving on the work of our predecessors. This uncertainty helped bond us in a common goal to create a really exceptional product, even though we knew it would be a stretch for us. So our 'shared experience' proved to be the foundation of a deep friendship. And as the months progressed, we found that we had complementary skills that made us a good duo for problem-solving. As the years came and went, we would often be assigned as a pair to take on the most challenging projects in our division.
Added to our working partnership was a discovery that we both shared a passion for running. Neal and I would go out jogging at lunch time either together or with a group. These daily personal interactions allowed us to share meaningful family and personal experiences that further reinforced our growing appreciation that we were indeed like-minded and aligned in almost every aspect of life.

Today as we look back, we recognize and celebrate what has really nourished our friendship: our interdependency and reliance on each other. When you know, through daily interactions and years of trust-building, that a person truly 'has your back' and consistently puts your interests above their own, then you have the foundation for a priceless, life- long connection.
It has been said:

Greater love hath no man than this, that a man lay down his life for his friends.' While this has not literally been the case, Neal and I have figuratively done this repeatedly for each other over the years. We have shared so many struggles, heartaches, laughs, mistakes, and good times that our lives have become inseparably intertwined. This deep connection is cherished by each of us to the enrichment of both our lives."