The Challenge: Progress During Cutbacks and Selecting Engineering Staff Augmentation
IET is AC's engineering staff augmentation solution to a wide variety of external pressures on hiring and layoffs. Investing in innovation and market growth during times of economic slowdown can lead to big gains. Those who invest and innovate during a recession not only grow their business, but can develop a much wider customer base than competitors who are unwilling or unable to do the same. Think Apple, Netflix, Uber, and Groupon; all were successful mid-recession innovators.
"Keeping revenue flowing is one thing. Growing and gaining market share during an economic downturn is another. Because eventually, every recession will end, and the economy will rebound. Those who took the offensive before and during will come out the other side big winners. …That's because their ability to gain market share during a recession springboarded them to grow even more prominent during better times." – Danny Shepherd, TITAN Growth, July 27, 2022
On the flipside of visionary growth is fiscal responsibility. Investing in new product development may also be accompanied by strategic cuts in overhead expenses and labor, requiring leaner teams to produce more with less.
Though hiring freezes, layoffs, and shortages of highly skilled labor will ebb and flow, the need to not only retain market share but build revenue is always the same.
Through our more than 20-year history, AC has enabled a broad spectrum of visionary companies, from startups to Fortune 100s, to innovate regardless of economic uncertainty by leveraging our Integrated Engineering Team (IET) resources.

With IET, you can innovate beyond hiring freezes, avoid the pitfalls of staffing agencies, launch new products and machinery, and emerge stronger than ever.
Today, we'd like to describe the exceptional flexibility, value, and engineering power of IET that can bolster your internal product development teams.
The Solution: No Direct Hires Needed; Leverage IET
Integrated Engineering Teams (IET) is an engineering staff augmentation solution that supplies you with AC engineers to fill specific, specialized, or complex technical roles. Our engineers integrate seamlessly with your team, at your site, working on your projects.
The incredible value of IET is that you can meet strategic engineering and business growth objectives without the labor overhead or administrative oversight required for sourcing direct hires.
Partner with AC to Augment Your In-House Talent
Why IET is Not Staffing or Even Skilled Contract Labor
IET is not a staffing service, talent agency, or even a reservoir of engineering contractors – options which tend to offer an imprecise, scattered approach to labor demands, without a deep understanding of the nuances of specialized roles. These options also typically have no project oversight or true ownership – no partner invested to ensure the success of your projects and goals. And when the wrong resource is fitted into a project, especially within an aggressive development window, failure can set you back not just days, but weeks or even months. Don't gamble on traditional staff augmentation.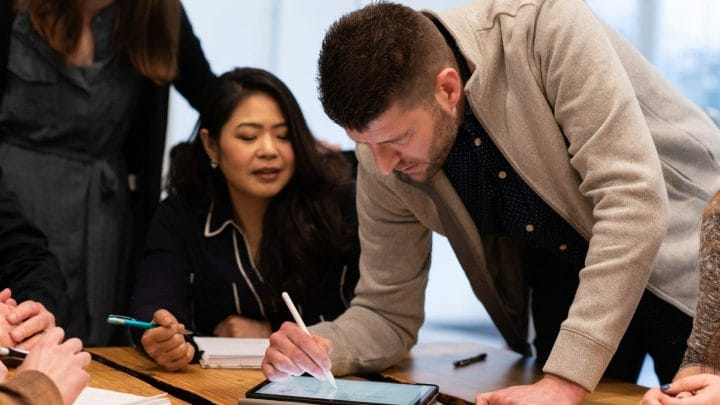 Why IET is a Superior Resource Model
The goal of AC IET is to select high caliber engineers for precise roles and requirements that ensure a quick and seamless integration with your team.
We draw from our own highly talented, vetted team of permanent AC employees to find the best of the best for your specific engineering needs.
AC Program Director for Automation and IET Services, Brett Anderson, describes why IET is far and away a superior model to provide expert engineering talent:
"What sets AC's IET resource model apart is that we're able to equip our clients with our own employees, carefully matched to the client's project. Our people are ready to go and already equipped with the experience and background to be effective immediately. IETs enable the quickest possible ramp-up time. It's incredibly effective because our engineers can be familiar with the client's tools and processes when they arrive on site with the client. You just can't find that kind of expertise and uptime through staffing."
When it comes to the client's organizational knowledge, AC's IET approach adds value there as well, as Brett described:
"We take full responsibility for the on-site management of our IETs, which frees the client up completely. Our IETs develop a system of organizational knowledge which becomes a library of resources that enables rapid onboarding and cross-training. This helps us add additional resources quickly and easily. We've found that our clients even send their direct hires to our IETs for the same kind of organizational training. Together, these factors greatly distinguish what IET support is from traditional contracting or staffing."
Why Do IET Engineers Thrive?
With decades of product development and managerial experience, we reached out to AC's Co-CEO, Joe Harsany, to pin down why IET is not only a superior experience for our clients, but also for our engineers.
"Besides the diversity of projects and stimulating collaboration at a high level, our engineers also experience greater security. When the client's IET needs change, our engineers remain employed because they are not contractors – they are our employees. Also, they have our support while working for the client – they're not out there on their own. We help them navigate unique or complex challenges and manage their success. The IET model works for our engineers, and it helps them develop the confidence, trust, and relationships that work best for our clients."
AC engineers who are embedded with your teams continue to enjoy career growth, stability, continuity, and incentive to thrive long after each client's project is completed.
We hire for high IQ and EQ along with a set of core qualities that enables AC engineers to succeed and thrive whether working at our site or in your own fast-paced engineering environment.
We strive to hire engineers who are:
> Highly skilled, experienced, and show leadership in their discipline
> Proactive and eager to collaborate on solutions using their unique expertise, tools, and techniques
> Able to ramp up quickly and contribute in a meaningful way, and at pace with your project
> Aligned with AC's culture of building partnerships based on enduring trust; fully committed to our client's success
> Problem-solvers; able to create efficiencies, develop organizational knowledge, and cross-train with others
> Able to seamlessly integrate with other engineers, project managers, technicians, and suppliers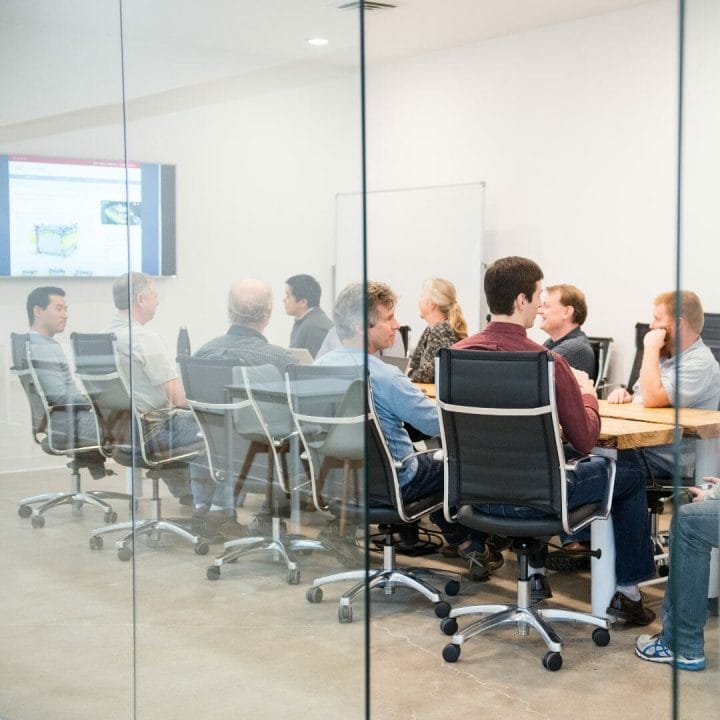 Speak with an Engineer Today
Engineering Staff Commitment, At Any Scale
AC's Mechanical Engineering Manager for Product Development, Scott Britt, worked closely with Valve, both on and off site. When we asked why AC's model of staff augmentation works for big tech companies, like Valve, he reflected:
"A lot of companies say they can deliver results, but then the client finds that the engineer doesn't mix with their team, or the solution isn't what they wanted, or the schedule is inflated. Our goal with IET is to provide the ultimate level of flexibility for our clients, without any distraction or nonsense. They need the right engineers who can succeed in a dynamic and evolving environment, and also be committed to their team and their goals. Over the years, I've watched how AC will not say "Yes" if we don't think we're able to deliver the right solution. We really do care about the client's goals – not just winning their business. Once our clients understand this, they trust us to supply them with the right candidates. This is important because when facing tight budgets or limited technical resources, you don't have the luxury of making the wrong choice. You want a partner you can depend on for high quality engineering and who works the way you want to work."
Is AC's Engineering Staff Augmentation Solution The Right Resource For You?
Are you managing a lean team that requires specific or specialized roles?
Are you ramping up and need a team of experienced engineers to not only fill roles, but provide leadership and solutions using proven product development processes?
Whatever your challenge, AC's IET resource might be the perfect solution.