Every year, millions of medical devices, among them electrocardiogram (ECG) devices, are conceived and presented for FDA assessment. Nonetheless, a considerable portion of these innovations fails to secure the crucial 510(k) approval.

An essential element in guaranteeing adherence to FDA and various organizational prerequisites is an adept end-to-end engineering collaborator. Andrews Cooper helps to ensure that the device aligns with the criteria set by IEC, ISO, AAMI, and ANSI standards.

Several years ago, we partnered with Bellevue, Washington medical device innovator, Cardiac Insight, Inc. (CI), to develop their Cardea SOLOTM ECG System (SOLO) – a wearable electrocardiogram (ECG or EKG) that enables the early detection of many types of atrial and ventricular rhythms, including AFib.

Product development for medical devices is often the most rigorous. The SOLO was no exception, requiring ECG circuit design and data storage solutions for a low power source wearable device. The device needed to capture a patient's heart rhythm data for up to seven days. Adding to that, the ECG system required many test protocols for verification and validation (V&V). Because of AC's MedTech design expertise, meeting industry standards was familiar territory.
Reaching 510(k) Requires Experienced Product Development Partners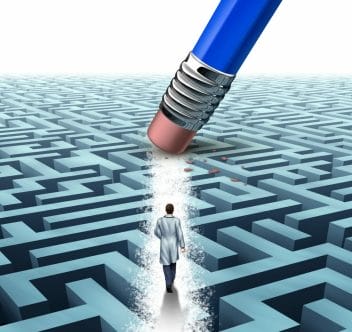 But for the inexperienced, wrong turns within the regulatory maze can trigger higher costs, unexpected redesign and retesting, and delays with product submission that increase time to market. Projects may even be abandoned when significant unforeseen risks are identified too late in the development cycle.

So, what if you find yourself deep into development and are just starting to hit roadblocks? How do you recover quickly when your project is at risk from technical performance or compliance setbacks?

Cardiac Insight was in mid-development when they reached out to us. Together, we built a stable engineering path for their innovative wearable ECG system.

Join us as we look back at the premise for their device and some of the design solutions that led to successful FDA approval for manufacturing, including:
> ECG circuit design
> Firmware and ECG data storage
> Rapid data transfer
> Test protocols and V&V testing
Cardiac Insight | Innovating Wearable ECGs for Early AFib Detection
Heart disease continues to be the leading cause of death in the United States with cardiovascular diseases (CVDs) causing over 30% of all deaths worldwide. Even irregular heart rhythms, such as atrial fibrillation (AFib), affect over 6 million people in the US and are on track to double in less than a decade.

Because AFib can significantly increase the risk of stroke and be difficult to diagnose in otherwise healthy patients, early detection through cardiac event monitoring leads to early treatment. Demand for cardiac ambulatory diagnostics, like wearable electrocardiograms (ECGs or EKGs), is rising and slated to reach a $3+ billion market by 2026.
Since the 1960s, portable, short-term ECG monitoring has been prescribed for patients by means of a Holter monitor. However, some of the challenges of using a Holter monitor include the inconvenience to the patient of living with multiple electrodes wires and delayed diagnosis when ECG results cannot be delivered by the clinician immediately because of outsourced data analysis.

This is where CI saw an opportunity to change the paradigm and save lives. They developed a wearable ECG system for "accelerating results in cardiac arrythmia diagnostics" by enabling heart monitoring over an extended 7-day period and rapid ECG analysis at the clinician's office – no outsourcing required.
The SOLO successfully launched back in 2017 as a wearable ECG patch, empowering clinicians with access to immediate reporting, and patients with greater comfort, freedom of movement, and the peace of mind of receiving a quicker diagnosis.
AC Engineering Support | ECG Circuit Design and Medical Device Compliance
The road to success in medical device engineering is often bumpy and can force a few detours along the way. Back when CI was developing their first prototype of the SOLO, it wasn't performing as expected. So, CI's Senior Vice President of Research & Development, Dr. David Hadley, Ph.D., reached out to AC and the expertise of Principal Electrical Engineer, Rick Myers, who has over 30 years of experience in ECG design.

Rick is one of AC's earliest engineers, having worked with Neal Andrews and Steve Cooper back at Hewlett-Packard in McMinnville, Oregon before the location was shut down. After the founding of AC, Rick worked with Neal and Steve on the development of heart defibrillator technologies, developing a track record of successful medical device engineering.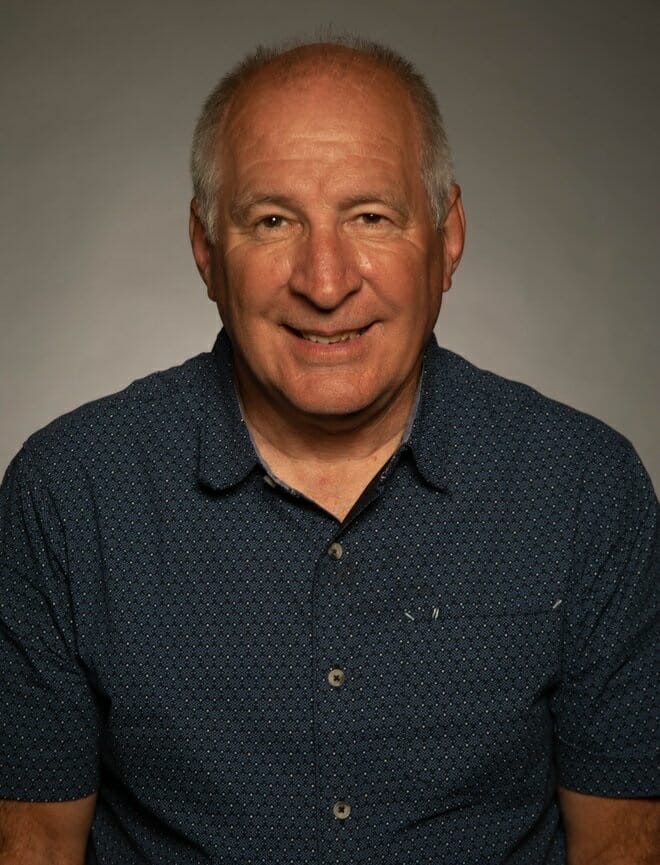 Rick recalls the start of AC's engagement with Cardiac Insight:
"I had known Dave for many years, and we worked together previously. Dave designed all of the SOLO algorithms, so when they needed ECG circuit design improvements, he knew he could trust us to resolve the issues and get the documentation right.
Working on the SOLO was unique because CI already had developed their concept and a prototype with their first ECG circuit. We were brought in to help re-design the circuits and firmware, develop verification test protocols with V&V testing, and generate a final manufacturing prototype for the system to meet agency requirements for an FDA-approved medical device."
The SOLO system components would need to satisfy multiple technical requirements for a medical device and pass review with the FDA's Center for Devices and Radiological Health (CDRH).
We asked Rick about the challenge of design and testing to meet various standards:
"It may not be the exciting part of ECG medical device engineering, but it's important to have a really good understanding of IEC 60601, AAMI, ISO 10993, and other medical device standards.

All of the general standards for a medical device apply, such as with the particular safety and overall performance requirements of an ECG (60601-2-47). But depending on the functionality and intended use of the device, other collateral standards also need to be accounted for, such as with a device's usability (60601-6), or its intended use in a home healthcare environment (60601-1-11), and so forth.

So, for the engineer, when the design of one function impacts any other, we manage and track that interaction or dependency to ensure that the design and test protocols all validate the performance to these requirements."
With so many requirements to factor in, Rick added:
"We always start with a risk assessment to identify the highest risks before we make decisions about the design inputs. From that information, we can start lab bench testing and writing preliminary protocols that we think addresses those requirements.

With the SOLO's ECG circuit design, battery life was a big issue from the start, so we did a lot of testing of battery performance and ECG noise at low battery. We executed those first, then wrote the rest of the protocols prioritized from the risk assessment before moving into the verification phase."
AC Design Spotlight on the SOLO Wearable ECG
SOLO Sensor | Maximizing ECG Performance on Minimal Power
AC's first design objective was to improve the functionality of the SOLO Sensor – the electronic ECG data capture device tucked into the wearable housing.
Rick and the team identified and addressed core ECG performance issues:
> Design an ECG amplifier to optimize performance on low voltage while meeting 60601-2-47 requirements
> Minimize current consumption to preserve coin cell battery life
> Reduce ECG noise
> Ensure mechanical performance of sensor and electronics
For medical device engineering of larger ECG devices designed with larger batteries or AC power sources, current draw isn't as much of a design consideration. But with wearables, power management is key. And within a small form factor, the proximity of electrodes to the power source can also create unwanted interactions. Rick describes how current draw can interact with the ECG causing possible noise concerns:
"As we made decisions to meet the low power source requirements, the device still needed to meet ECG performance standards. For example, when ECG data is recorded and written to memory, the current increases by a factor of 3x or 4x. This larger current draw leads to battery dips, these voltage dips can affect the power supplies, reference circuits and ECG amplifiers, thus leading to ECG noise spikes. Special attention was given to the power circuits to ensure ECG noise performance was met under all battery and current draw conditions."
To fulfill the system's ECG circuit design and overall system specifications, Rick and the team would develop over 60 V&V test protocols for many different technical and user requirements.
SOLO Software | Enabling ECG Data Storage on Minimal Power
Working in parallel with the EE team, AC firmware engineering developed critical improvements in the software to meet the 7-day data capture and storage specifications:
> Develop improvements to firmware data encoding
> Design data compression for buffering and burst storage within the sensor to extend battery life
> Enable intermittent suspension of specific processes to extend battery life
Although ECG data storage needed to be efficient, it wasn't the capacity that was the real challenge – it was storing data without consuming too much power, as Rick describes:
"Achieving low power consumption for 7-days of continuous data capture on such a small coin cell battery was the first requirement we had to work out. Low power limitations were central to our redesign effort and influenced all performance solutions, including data handling.
For example, storing data to flash is a power-hungry procedure – turning it on, writing, then off again. We needed to find a way to manage the power load or it would become depleted as readings are taken every four milliseconds over the course of a 7-day period of monitoring the patient. So, the team opted to buffer the data to a small processor with its own memory. This meant we could write the data less frequently using a burst mode instead, which adds up to saving a lot of power with that much data over time."
SOLO Smart Cable | Enabling ECG Data Transfer
After the patient returns the SOLO Sensor to the clinician, they are able to immediately download the data to their computer using the SOLO Smart Cable – a specially designed USB cable integrated with a data cradle.
Through the design of the Smart Cable, our firmware and mechanical engineers enabled the transfer of critical recorded ECG data from the sensor.
> Design the connector between sensor and cradle to enable data transfer and delivery to clinician via USB
> Develop new MCU firmware and optimize download speed from sensor to cradle
> Ensure mechanical performance of cradle, cable, and electronics
SOLO Patch | Improving Wearable Adhesion
The SOLO needed to be worn by the patient for up to 7 days. So, our mechanical engineers also helped to validate the quality of the adhesive and the performance of the physical components of the wearable patch under changing environmental conditions, like exposure to water, soap, sweat, and temperatures.
What support does your wearable medical device need?
We enjoyed helping Cardiac Insight realize their vision for the life-saving Cardea SOLOTM ECG System through an improved ECG circuit design, 7-day wearable operation on a low power source, and smart data handling solutions.
> Does your team need support overcoming design challenges and performance setbacks?
> Could you use the expertise of an experienced MedTech industry developer to get your project back on track?
> Do you need guidance and test protocols to ensure your medical device complies with industry standards?

AC has decades of medical device engineering expertise to develop rigorous design solutions and test protocols.
Connect with one of our medical device engineers, today.
September is AFib Awareness Month
And check out Cardiac Insight's website for published articles on heart disease, AFib, and the need for ECG monitoring.